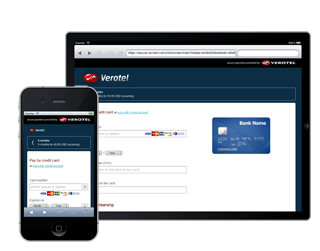 We are happy to announce a new version of the Verotel Order Pages optimized for the use on Mobile devices. The new design is now available to all our customers.
These Order Pages will work on mobile phones as well as tablet computers enabled with internet.
We here at Verotel know that there is a growing number of mobile users, so we incorporated this to bring our services to the next level of technology.
Mobile devices are automatically detected and buyers are redirected to the appropriate Order Page. The content of the page uses a new responsive design allowing it to dynamically change for maximum usability on various display sizes.