We are pleased to announce that the long ignored Control Center for resellers has been updated. The new design follows the guidelines we have used for merchant's Control Center. In fact these two are now merged into one, so if you have merchant account and you are reselling websites too, you no longer need to switch between the two.
The Resold Websites tab gives you access to the Commission overview report and there is also the list of resold websites and here you get their banners too.
We will add more features over time based on your feedback.
Update: We have added an option to download the statistical data grouped per website and date, including the number of clicks. The link can be found on the Commission overview page.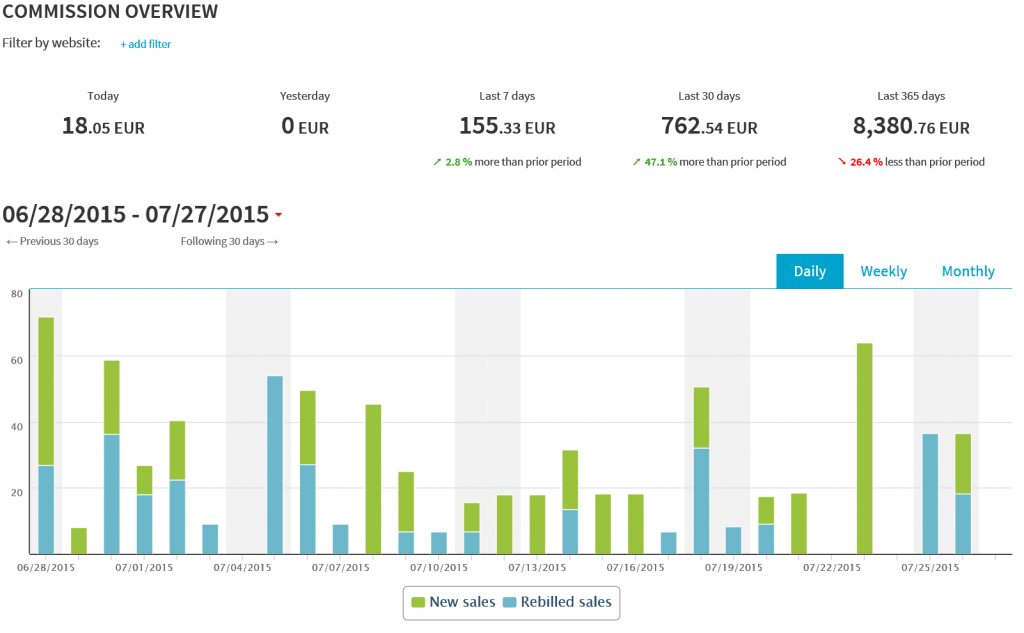 Money section provides information about past a incoming payments, invoices etc.