Membership websites can now accept Bitcoin payments.
If you wish to offer your customers to pay by Bitcoin you need to create new membership options with payment method "Bitcoin" in the Control Center.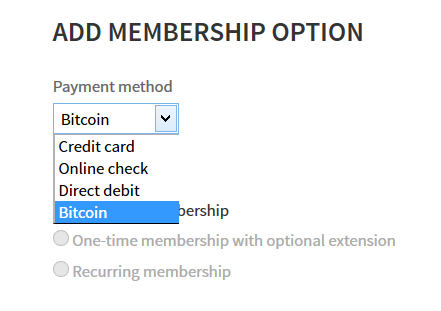 The order page will then offer Bitcoin as a payment method with the membership options you have created.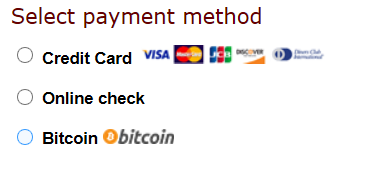 Verotel Charge:
Currently, all Bitcoin sales are only charged at 1% rate instead of you normal rate.
Refunds:
It is currently not possible to do refunds of Bitcoin transactions from Control Center. If required, please request assistance from merchant support. For updated refund policy see section 6 of General terms and conditions
Also, there are no automatic refunds for failed RUM postbacks however you will be notified and these cases will be resolved individually.
Current limitations:
◾Only One-Time membership options are supported at this time
◾The Bitcoin order page only allows generated credentials – user selected credentials  are not supported at the moment (coming soon) – however you can already pass credentials as parameters
◾The Bitcoin order page does not support Order pages with Shipping address ( Billing address is supported now) – you cannot create Bitcoin membership option if this option is enabled
◾No NATS support ( no Nats postbacks )