The facility to allow current members to update their credit card details has been a long-standing request. Finally, this functionality is here!
With this feature, the number of members you lose because of an expired credit card will be reduced by giving the members a way to update their payment details before their subscriptions are affected.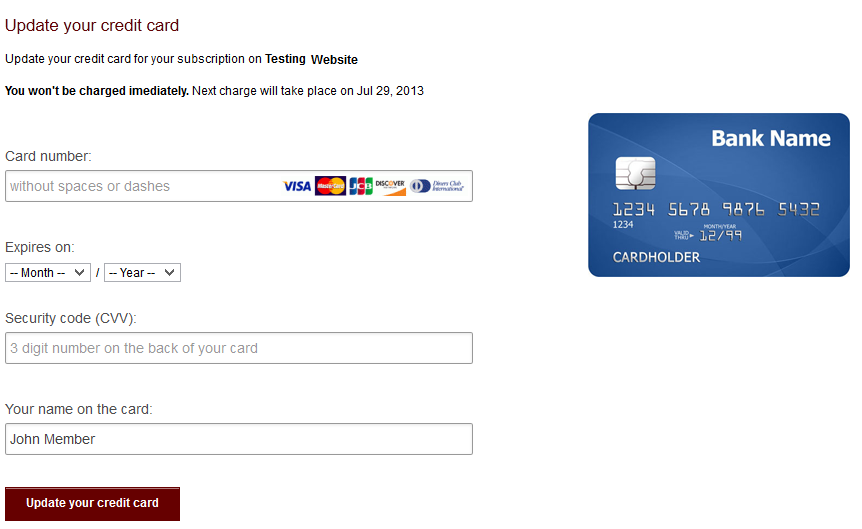 Members whose credit cards are about to expire will receive emails notifying them that the next rebill will fail due to an expired credit card and giving them instructions on how to update their credit cards on our secure update page.
The emails are sent 2 weeks prior to the rebill that would use an expired card.
In the email, they are sent a link to the new credit card update page where they can enter their new credit card information to be use in future rebills.
Credit card expiry notifications are only sent to members with recurring subscriptions.
Credit card update is not offered for subscriptions on API websites.
Update:
The Sale Detail in Control Center also has a "Change Credit Card" button which generates the same link as the one sent via Credit Card expiry notification email so you can provide this URL to your customers when they request update of their Credit Card.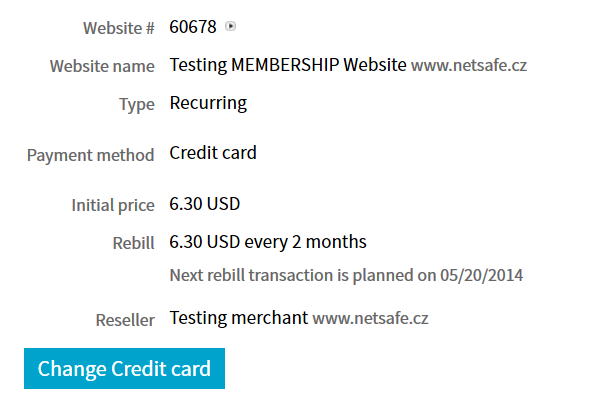 Do you have any more ideas about improving and extending this functionality? We'd love to hear about them and add them to our roadmap!