Verotel FlexPay now supports payments with Bitcoin.
If enabled, you can start accepting Bitcoin Payments via Bitcoin FlexPay Order Page. Bitcoin amount is calculated according to the current Bitcoin exchange rate for your sale currency and payments are immediately converted to your payout currency. ( You are not paid in Bitcoin).
To enable Bitcoin payments for a FlexPay website you need to check the "Allow Bitcoin payment" on your Website detail/FlexPay options page.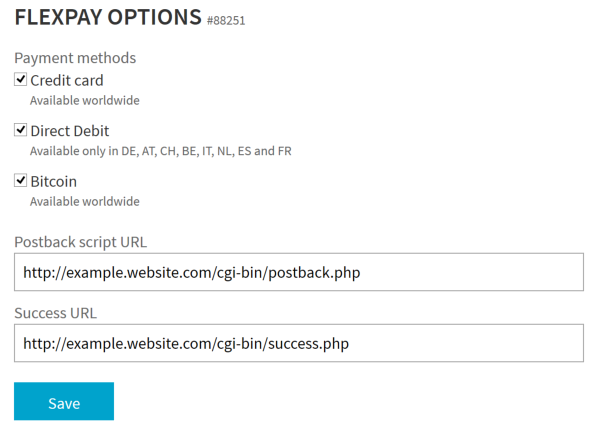 You can then use the "Generate Buy NOW link" tool to generate both, the Credit card and the Bitcoin payment links.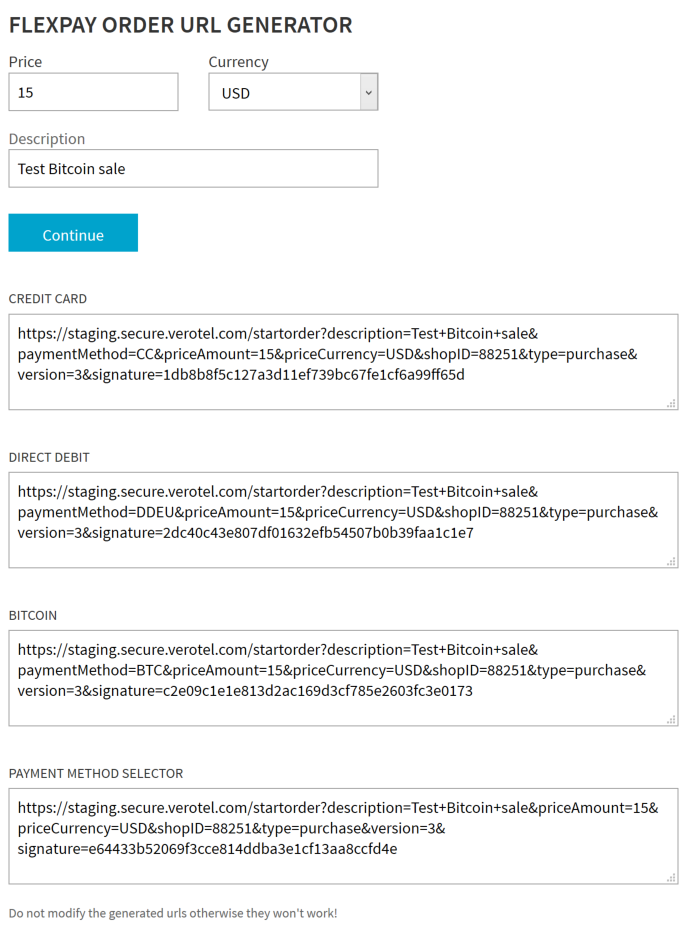 Verotel Charge:
Currently, all Bitcoin sales are only charged at 1% rate instead of you normal rate.
Refunds:
It is currently not possible to do refunds of Bitcoin transactions from Control Center. If required, please request assistance from merchant support. For updated refund policy see section 6 of General terms and conditions.
Integration:
Refer to FlexPay API documentation